Music CDs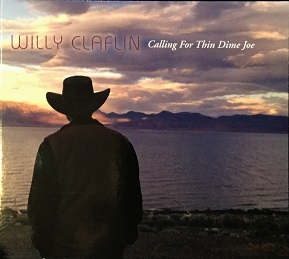 Calling For Thin Dime Joe
$15.00
Willy Claflin
with Tom Carr, Brian Claflin, Rick Higgs, Ben Cortez and Marcie Brown
Willy plays and sings his songs of sidewalk vagabonds, ghost town denizens, moonrise and sunset and slot machine queens. Willy's first CD of original music since Bones of Love (1987) features Brian Claflin on harmony vocals, Rick Higgs on electric guitar and Tom Car on bass.
01) The Sun Don't Care and the Moon Don't Mind
02) Calling for Thin Dime Joe
03) Jefferson street
04) Such a Long Time
05) Silver Like Water
06) Dream on Jesse
07) Last Time
08) For Better or Worse
09) Miracle Wells
10) Tell Me, Tell Me
11) Original Face
12) Long Gone
13) Heart of the Fire
---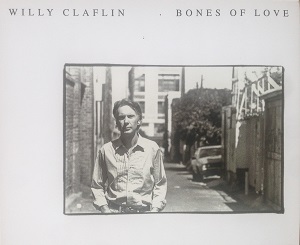 Bones Of Love
$15.00
Willy Claflin
01) The King is Dead
02) Don't Sit in That Chair
03) Hushabye
04) One Went to California
05) Out of the Darkness
06) Sleepy John
07) Bones of Love
08) Down on Old Waikiki
09) Non Duality
10) Hey OK
11) Nostalgia for the Vegetable State
A Recommended Release in Billboard Magazine, Willy's 1987 folk-rock classic is now available for the first time on CD!
---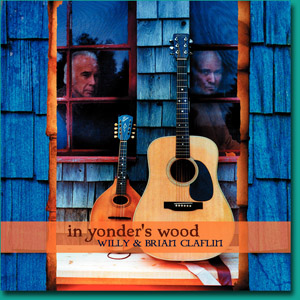 In Yonder's Wood
$14.95
Willy and Brian Claflin
with Tom Carr, Dan Kellar, and Dave Halberg
Our family's favorite traditional tunes are mostly narrative ballads. The first half come from the British Isles—the second half from Appalachia and the American West—so we follow a chronological drift from the 16th century to the present, crossing the Atlantic with Pontchartrain and the capstan shanty General Taylor.
These tunes live on thanks to the work of a handful of scholars and song-catchers: Francis James Child, Cecil Sharp and Maud Karpeles, John and Alan Lomax. Without them, most of these songs would have been lost. We owe them our deep gratitude.
Derum Kimmie Quo-Qua
"Fine folk music, delivered with brio and sensitivity…It's a day brightener, for sure"
~ Peter Schickele (PDQ Bach, NPR's Schickele Mix)
01) Country Life
02) Lord Bangam
03) 'Twas Pleasant and Delightful
04) Nottamun Town (full length sample)
05) The Rose and the Lindsy-O
06) The Rolling of the Stone
07) Willy MacIntosh (full length sample)
08) Jones' Ale
09) The Banks of Pontchartrain
10) General Taylor
11) Down Bound Train
12) Copper Kettle
13) The Wind and the Rain
14) Buffalo Skinners
15) I Will Reap What I've Sown
16) Turtle Dove Done Drooped His Wings
17) Pretty Boy Floyd (full length sample)
18) Ooralye-Aye
---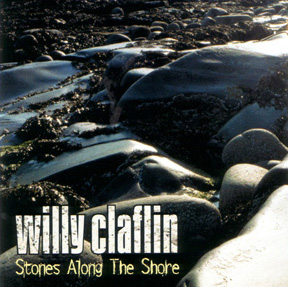 Stones Along The Shore
$14.95
Willy Claflin
Every song a Claflin original—lonesome love songs, the saga of Jesse James, hymns you'll cherish, and Willy's whimsical absurdity at its best. A fine sampler of Claflin's versatility as a singer-songwriter.
01) Downeast Cafe
02) I Dare You
03) New Best Western
04) Dream On, Jesse
05) American Son
06) Moon On The Water
07) Well I Thought You Might Like To Know
08) Lemme Tell You
09) In The Beginning
10) Stones Along The Shore
11) Leave The Past Behind